Podcasts
Start your podcast in 5 easy steps
Step 1 - Create a show
Select Podcasts from the left panel and click on the + New show button. Enter the Podcast show details such as Title, Description, Category, Cover Image and hit Save.
Step 2 - Create a new episode
Select the newly created podcast from the list and click + New episode. Enter the episode details such as Title and Description and Cover image and hit Save.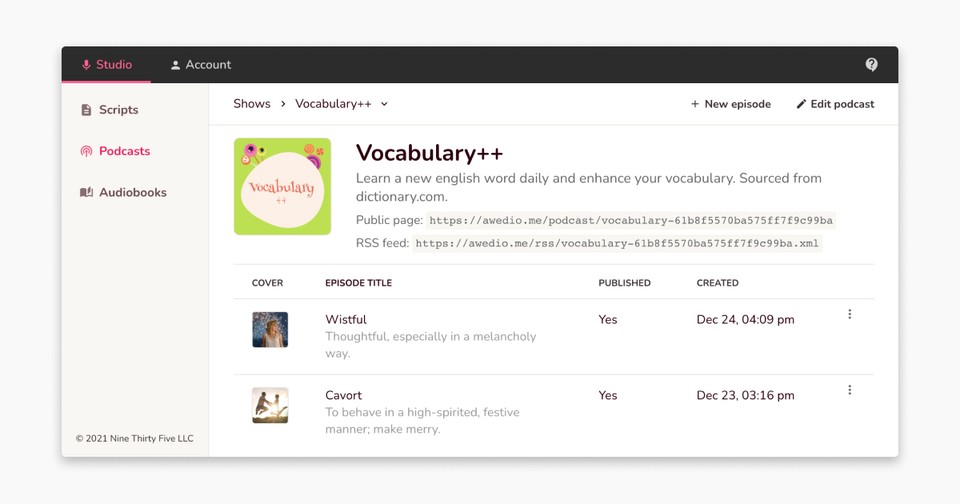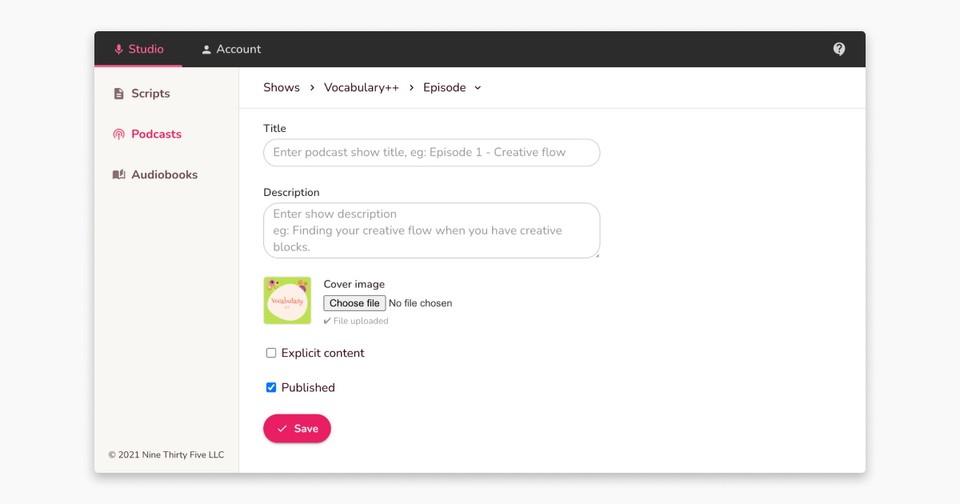 Step 3 - Create episode content
Select the episode that was recently created from the list. Select a narrator voice from the list of voices in your desired language and dialect. Write or paste your content in the section.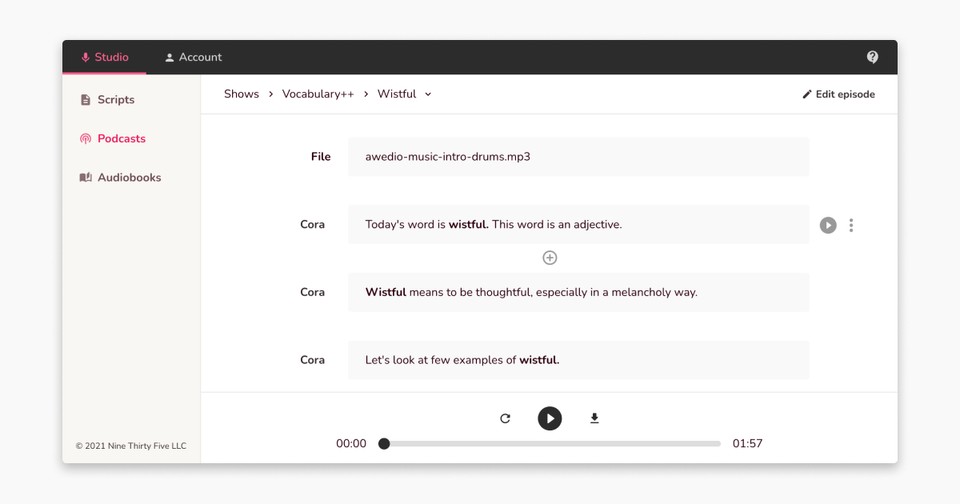 Step 4 - Preview
Finally hit play to start producing the audio file and sit back and listen to your newly created podcast show
Step 5 - Share & Publish
Now that you have a podcast show you can share it with others by finding the public link on the respective podcast page.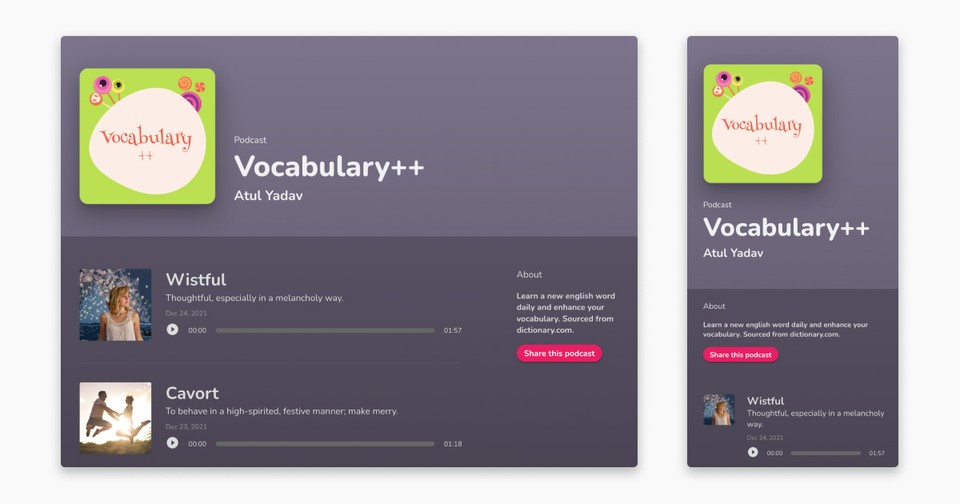 You can also publish the podcast on major stations like Spotify, Apple Podcasts, Google Podcasts and Amazon Podcasts using the RSS link.