Text to Speech
Turn your scripts or text-based content into speech with AI voiceover.
Step 1 - Create an audio file
Create a new file by selecting. "+ New file" button, enter your file name, select "Audio" type, and hit Create.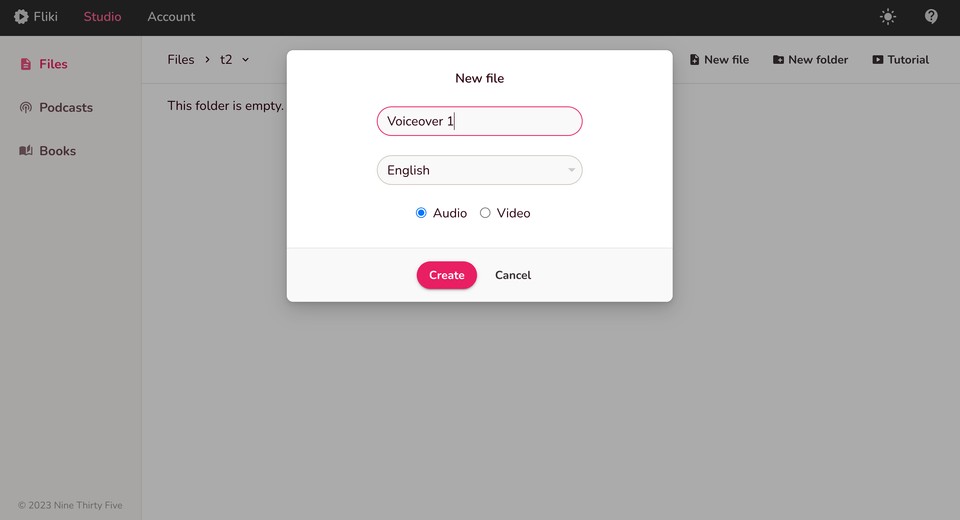 Step 2 - Select your Voice
Click the default voice name next to the section to bring up the voice selection menu. You can choose from any of the 900+ voices in 75+ different languages and 100+ dialects.
Tip: Voices marked with ⚡️icon support emotions like Happy, Sad, Angry, Cheerful and more.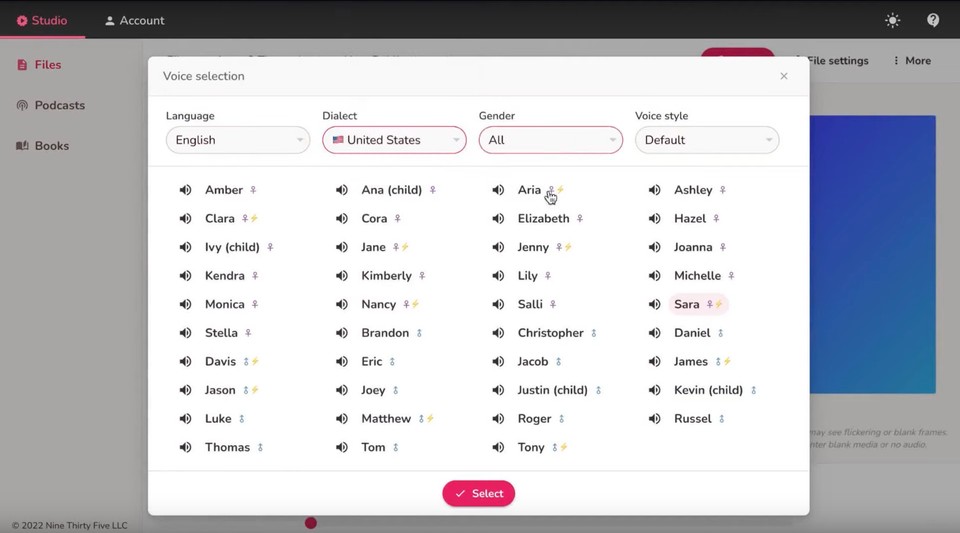 Step 3 - Type or Paste in your script/ text
You can type in your text content or paste it, Fliki will format it based on new lines in your pasted script.
Tip: Highlight/select the text in the section to add pauses, and change the speed or pitch of the voice.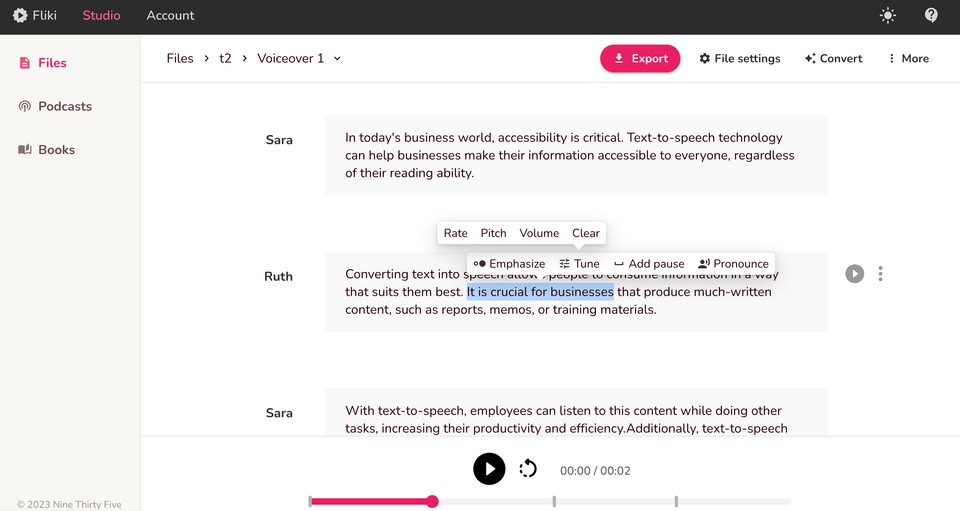 Step 4 - Preview & Export
You can hit preview to see how your voiceover sounds. Once happy with the results, you can click on "Export" to get your audio in the mp3 format.
Tip: Use the pronunciation map to correct the pronunciation of names and acronyms.
Choose background music from the "More" section to make your audio more pleasant to listen to.