Audiobook
Create your Audiobook in 4 easy steps:
Step 1 - Create an audio file
Choose the "Files" option from the left-hand menu. Click on the "+ New File" button. Provide a meaningful script name, select "Audio only" and click "Create."
Pro Tip: You can use a folder as a book and files within it as its chapters for better organization.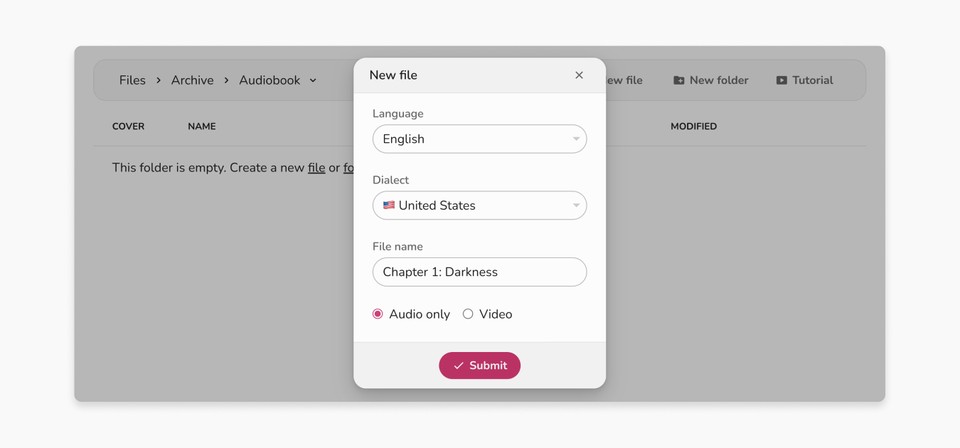 Step 2 - Select a narrator voice
Click on the default voice name "Sara" to choose a narrator voice that suits your audiobook.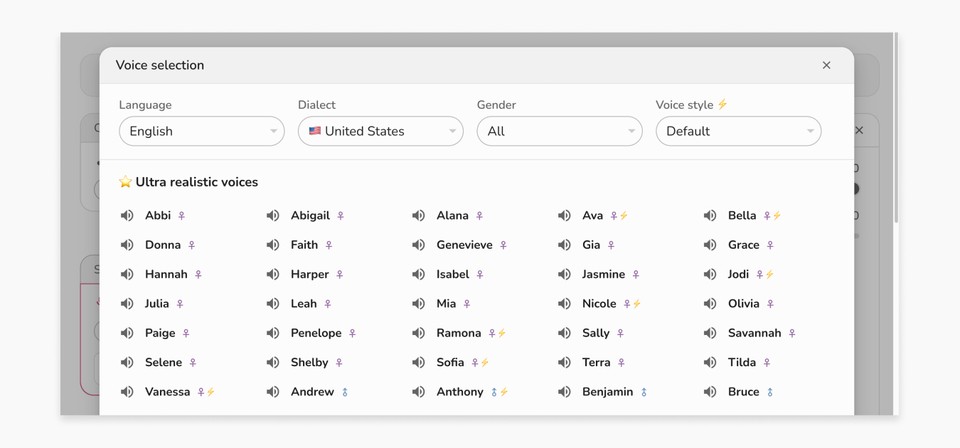 Step 3 - Add your audiobook content to the scene
Write, paste, or import your audiobook content directly into the scene.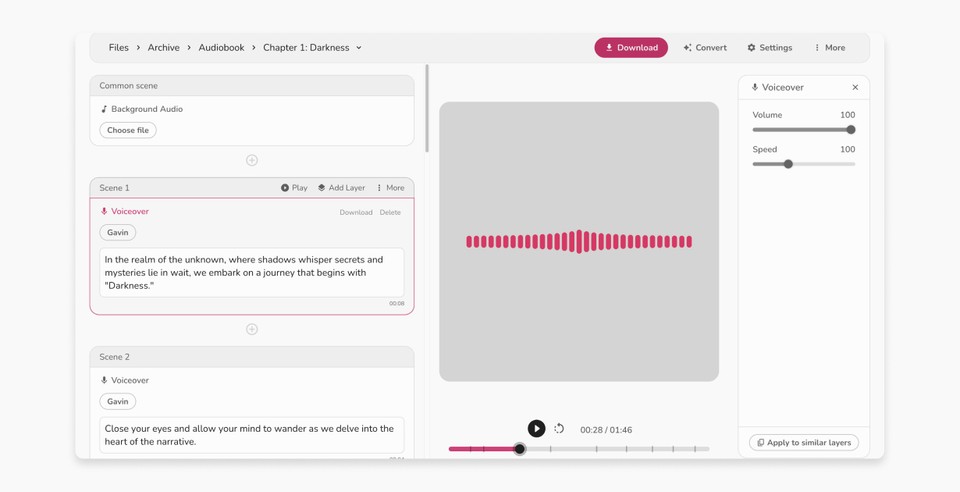 Step 4 - Preview and listen your audiobook
Hover your mouse over the top right of the scene to locate the play button for listening to the scene. To listen to the entire audiobook content, click the Play button in the bottom audio player. Click 'Download' to download your audiobook chapter in mp3 format.