💡An eCommerce 101: If you want people to buy a product, you should make them feel connected.
Yes, you need to work on your business's ECS! The Emotional Connection Score (ECS) measures how emotionally connected your customers are to your business. Your brand must make them feel valued and satisfied to form an emotional connection.
But how do you achieve that? Moreover, how can you make them feel valued and satisfied before the purchase?
Leverage the content of your eCommerce store to drive value before the purchase. You must already be using images on your store. Images are like the advertisement hoardings near the payment counters! They give a good idea of how a product will look and allow visitors to connect with it.
However, you can't rely only on the hoardings to make a sale. You need a salesperson to make the deal! eCommerce videos make the perfect salesperson for your online store. They add that missing piece to the customer delight puzzle by explaining the product's use and intent. Moving forward, we will be discussing everything about eCommerce product videos and their significance!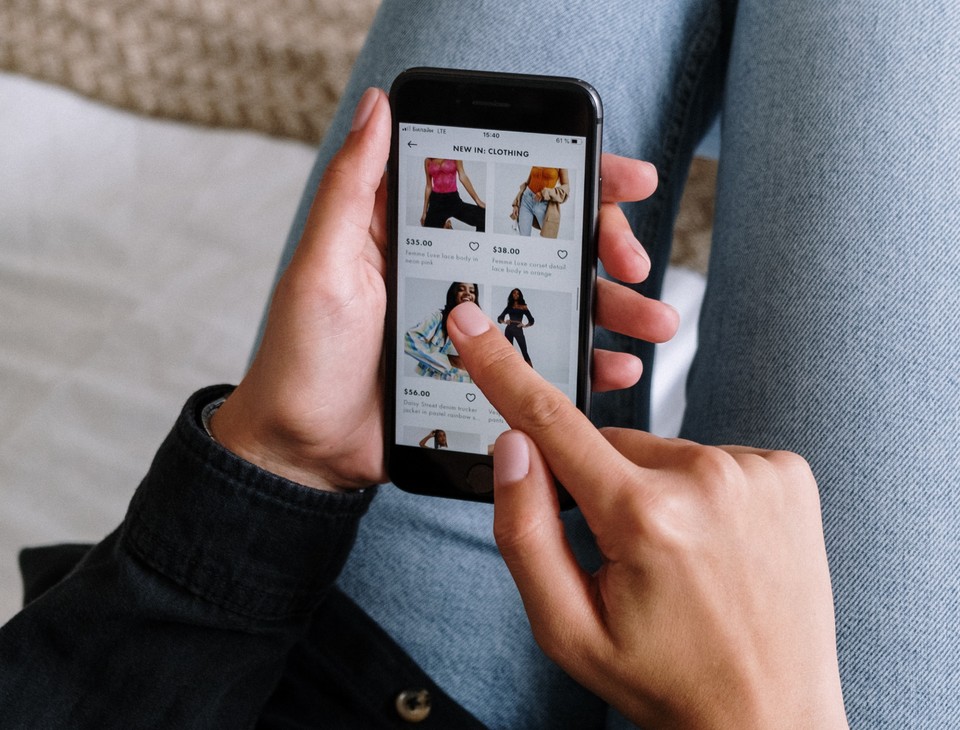 Basics - What is a Product Video?
As our lives become busier, online shopping becomes more and more popular. However, eCommerce sites lack the tangibility and real-life product demonstrations that brick-and-mortar stores provide. The only thing that makes online shopping more real and tangible is a video experience!
💡 94% of marketers report that video has improved users' understanding of products or services.
Product Videos are 3-dimensional displays of your product with voiceovers that describe:
What does your product do?

How will it kill consumers' pain?

What advantages does it offer?

How is it used? [optional]
It is the most effective way for consumers to learn more about your products and their benefits, especially if they are not able to view these products in-store. By using eCommerce product videos, businesses can develop long-lasting relationships with their customers and market their products creatively.
5 Reasons Why Your eCommerce Store Needs Product Videos?
Video marketing has become an inherent part of the marketing strategy for many online shops and brands. Here are five reasons why your eCommerce business needs to create product videos:
Connect with People - Engagement
💡 71% of consumers prefer video over other marketing content.
Video is the most powerful medium for storytelling. It's a more immersive way to interact with customers and to make them feel more connected to the brand. A 60-second video can say a lot, perhaps more than a one-page product description.
According to Wyzowl, 73% of buyers said they'd prefer watching a short video to learn more about a product/service. If you are missing out on eCommerce videos, you are probably failing to establish a connection with your potential customers.
Google loves Videos - SEO
💡 87% of marketers say video has helped them increase traffic.
Google loves videos. They are a great way to attract search traffic from Google, and they are also great for improving your SEO game. SearchEngineWatch says that Video-content-rich websites are 53x more likely to rank on google than those without video content.
What makes eCommerce videos so powerful? It's the ability to engage with your audience and show them what you do in an entertaining, visual way. You can leverage video content to increase the average time spent on your online store, which is another critical factor for SEO.
Shoot Up Conversions - Revenue
💡 A consumer is 144% more likely to buy the product after watching its video!
Product eCommerce videos are one of the most effective ways to improve conversions and average order value. 93% of online consumers believe engaging visual content is crucial in influencing their decisions to purchase online!
While some eCommerce owners may be hesitant to use videos because of their cost, it is essential to remember that videos can also help decrease customer acquisition costs by bringing more traffic and increasing sales volume.
Boost Consumer Confidence - Brand
💡 55% of consumers use videos to make purchase decisions!
For shoppers, one of the most significant disadvantages of shopping online is the inability to see and interact with a product. This problem can be solved using video demos as they offer the best alternative to in-person demonstrations.
Consumers have become more skeptical of what they read online and often want to see a video before making a purchase decision. According to Nielsen's study, 58% of respondents claimed they were more confident in the product after watching the video.
Expand Social Reach - Awareness
💡 93% of companies have acquired new customers via social media video.
Social media is the new frontier of modern eCommerce stores. More and more people are turning to platforms like Instagram and TikTok to shop and find what they want to buy. You should effectively use these platforms to expand your store's reach.
One way you can use these platforms effectively is through product videos. Product videos are highly shareable, meaning they will be seen by many people, especially if you post them on TikTok or Instagram Reels. It will help increase brand awareness and promote the store's products.
Types of Product Videos that Skyrocket eCommerce Sales [with Examples]
The consumers who visit your eCommerce website will be more likely to purchase if they can visualize your product or service better. Here are the most prominent types of eCommerce videos that you should utilize on your online store:
Product Overview Video
A product overview video is a short video that tells a potential customer what an eCommerce product does and why you should buy it. This type of video is used in eCommerce to help consumers find the right product for them, as well as help them make their purchase decision.
Product overview videos can be made by filming the product or using stock images and animation to showcase the product's features. They are usually between 1 and 2 minutes long, but some can go up to 5 minutes, depending on the product's complexity. Take a look at this video example from the king of eCommerce - Amazon:
Explainer Story Video
An explainer story video is a video that tells the story of a product or service. It can be an excellent way for businesses to communicate their value proposition and connect with customers.
To create a compelling explainer story video, you need to identify a specific problem and eventually locate your product or service as the potential solution. Explainer story videos are also perfect for marketing on social media platforms. Look at the following example from Josie Maran Cosmetics:
How-to Video
A how-to video is a short video that provides step-by-step instructions on how to use a product, achieve a particular goal with the product, or solve a common problem. They rank high in search engine results pages, and they're great for conversion rates as well.
The best way to ensure that your how-to video is compelling is to ensure that it's clear, concise, and easy to follow. It would help if you also consider adding visuals such as close-ups, diagrams, or animations to help viewers understand what you're trying to teach them. Have a look at this example from Infantino:
Testimonial Video
A Product testimonial video is a short video of a customer describing their experience with your company. This video can be used on the product's page, in marketing materials, or in social media posts. Including videos on your website is an excellent way to establish trust and authority with potential customers. Potential buyers are more likely to trust you if they see that others have had good experiences in the past. Look at the example of a product testimonial video from Roku:
Interactive Video
An interactive video is a powerful tool for engaging with your audience in a new and different way. Interactive videos are great for communicating with your customers, especially when you have an online store that sells different products.
You can create an interactive video showing your customer how the product works and what it can do for them before they make the purchase decision. Interactive videos are now widely used in eCommerce sites because they help brands engage their customers more on their sites and increase conversion rates. Try to Interact with the example below:
Conclusion - eCommerce Video Matters
Product Videos can give a significant boost to your eCommerce store. They lead to higher engagement, site time, and sales and, most importantly, build customer trust.
A good product video can distinguish between your customer wanting to buy or not buying your product. Learn more about how to create quality product videos that sell!
It's high time you take advantage of all the benefits that eCommerce product videos can bring to your business. You don't have to create hundreds of product videos right away. Test one type of video to see how it performs, and then continue to expand your video marketing strategy.