Introduction
Lights, camera, action! In today's digital era, video content has become vital to any small business marketing strategy. However, creating high-quality video content can often be daunting and expensive.
Well, fear not! Creating high-quality video content doesn't have to cost an arm and a leg. In fact, with the right tips and tools, you can make engaging video content on a budget that won't make your accountant break out in hives. And here's the best part: you don't need to be a tech genius or a Hollywood producer to make it happen!
We're talking about text-to-video platforms, the magical tools to help you create high-quality video content without breaking the bank. So, buckle up and prepare for the ultimate guide to creating video content on a budget, complete with tips, tricks, and tools to help you make videos that will make your competitors green with envy.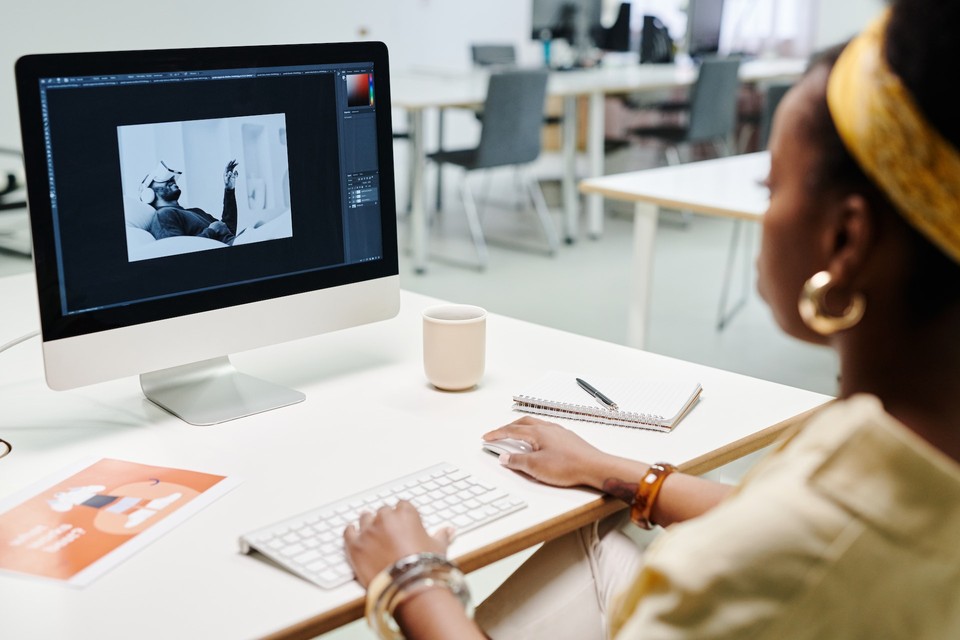 Benefits of Using AI Video Generators for Small Businesses
Video content is a powerhouse for boosting engagement with your audience, but it can also be a pricey investment for small businesses. That's where text-to-video platforms come in to save the day, offering an affordable and straightforward solution for creating video content at scale.
Here are some of the benefits that using text-to-video can bring to your small business:
1. Cost Savings
Creating video content with text-to-video platforms means you don't need to break the bank by hiring a video production team or buying expensive equipment. Save your cash and allocate it to other essential areas of your business.
2. Quick and Easy
Text-to-video platforms make it easy to create professional-looking videos quickly and without hassle. Whether a solo entrepreneur or a small business with limited resources, you can create engaging video content that will take your marketing strategy to the next level.
3. Faster Production
Traditional video production can take weeks or even months. With text-to-video, you can create a video in a matter of hours, allowing you to keep up with the fast pace of digital marketing.
4. Quick Future Edits
Making changes to a traditional video can be a daunting and costly task. With text-to-video, future edits are a breeze. You can easily update your video content as needed, ensuring that your message is always up-to-date and relevant.
5. Less Turnaround Time
Traditional video production requires several steps, from scriptwriting to filming to editing. Text-to-video platforms streamline the process, allowing you to create video content in a fraction of the time. You'll have more time to focus on other important business areas, all while producing engaging and effective video content.
Using text-to-video platforms for creating video content can provide faster production, quick future edits, and less turnaround time, allowing you to keep up with the fast-paced world of digital marketing. Plus, it's an affordable way to produce high-quality videos that will capture your audience's attention and drive engagement with your business.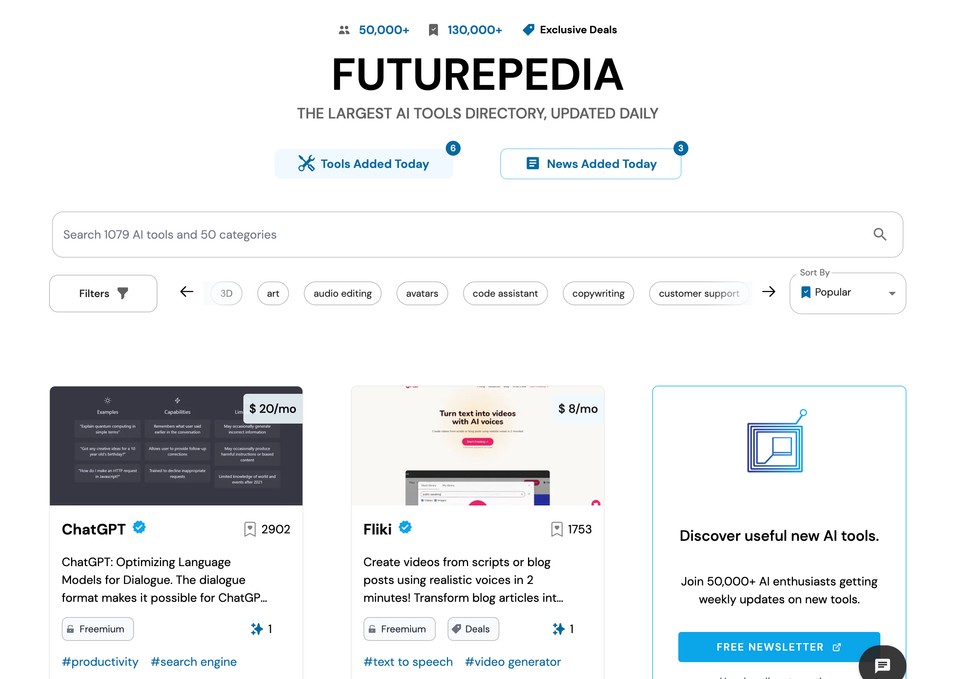 Creating Video Content with AI
Recent advancements in AI technology have made it possible to create professional-quality videos quickly and easily, even on a tight budget. ChatGPT, the latest AI sensation, and Fliki, a powerful text-to-video solution, are two such tools that can help businesses create engaging video content in no time. For more tools, head over to Futurepedia, a gold mine for discovering all AI based tools.
Figuring out the Script
With ChatGPT, generating a video script is a breeze. Open the AI-powered platform and provide a brief overview of your topic and the main points you want to cover. Then, add specific keywords or phrases to help ChatGPT generate more relevant and accurate responses. And just like that, you have a professionally written script for your video. Learn about other popular AI script generators for videos and podcasts!
Mastering the Video
Head over to Fliki and copy and paste your script from ChatGPT into Fliki and let the magic happen. Fliki will automatically pick relevant media for your video and add natural voiceovers, subtitles, and suitable background Music. However, you can always change and add your images, videos, background music, etc.
But we're not done yet! Preview your video by hitting "play" in the bottom player. Want to add subtitles, adjust the font or color, or change the position of your text? No problem! Fliki makes it easy to customize your video to fit your unique brand and style.
Watch the following video to know more:
Tips for Creating Video Content with AI
1. Repurpose Existing Content
Take advantage of your old content, and don't let it go to waste. Use AI tools to repurpose your blog posts, YouTube videos, or any other content into short, engaging videos that you can share on social media platforms like TikTok, Instagram, and YouTube Shorts.
2. AI Art for Generating New Media
AI art is a new and exciting way to create unique visuals that grab attention and enhance the overall look of your video. AI art tools like Midjourney or Dall- E 2 can help you generate new and exciting visuals for your video content.
3. Use Burned-In Subtitles
Many people tend to watch videos on mute because of their surroundings. Burned-in subtitles help you convey the message effectively and increase engagement, especially when watching with sound is not possible. Here's more information on burned-in subtitles!
4. Branding Elements
Use your brand voice, colors, and logos in your videos to establish a strong brand identity. AI-powered video generation tools like Fliki allow you to customize videos with your branding elements, making it easier to maintain a consistent brand image across all your video content.
5. Focus on Short-Form Content
With the rise of TikTok and Instagram Reels, short-form video content has become more popular. Keep your videos short and sweet to grab your audience's attention quickly.
With its native features like repurposing content, AI art, burned-in subtitles, multi-aspect ratios, and more, Fliki is an excellent solution for professionals looking to create high-quality video content quickly and affordably.
Taking the Next Steps: Promotion
Congratulations on creating your video! You've put in the hard work; now it's time to get your content into the world. This section will discuss tips for promoting your video content to reach your target audience.
1. Utilize video SEO
Just like how you would optimize your blog posts for search engines, you can also optimize your video content for search engines. Ensure your video's title, description, and tags contain relevant keywords. It will aid people in finding your video when they are searching for related topics.
2. Leverage email marketing
Email marketing is a powerful way to promote your video content to your existing audience. Send out an email blast to your subscribers with a link to your video and a brief description of what they can expect to see. It will encourage them to watch and share your video with their networks.
3. Share and Engage More
Social media is a fantastic tool for promoting your video content. Share your video on all your social media platforms and include a catchy caption that encourages viewers to watch the video. You can also use hashtags to increase visibility and encourage people to share your video. Additionally, engage with your audience by replying to comments and messages, and encourage them to share your video with their friends and followers.
4. Collaborate with Influencers or Brands:
Another way to boost your reach is by collaborating with influencers or other brands. Look for influencers with a large following in your business's niche and partner with them to create and promote your video content. You can leverage their existing audience and expand your reach by partnering with other influencers or brands. You can also collaborate with brands that share your target audience and offer a mutually beneficial partnership.
Promoting your video content is as essential as creating it. Optimizing your video for search engines, sharing it on social media, and collaborating with other influencers or brands can increase your video's visibility and reach your target audience. Remember to experiment with different promotion strategies and keep learning from your results to refine your approach.
Conclusion
In conclusion, AI technology has made it easier than ever to create high-quality video content. With tools like ChatGPT and Fliki, users can quickly and easily generate scripts and turn them into compelling videos.
Content creators can effectively engage their target audience and grow their online presence by utilizing AI-generated media, repurposing existing content, and optimizing videos for search engines and social media.
The essential takeaway is to be creative and experiment with different AI video generation tools and promotion strategies to find what works best for your brand.
By staying on top of these latest trends and technology, you can create high-quality video content that captures your audience's attention and drives engagement. So, get started with AI video generation and take your content to the next level!