Create Product Tutorial/ Demo videos
Learn how to create product tutorial or product demo videos using AI voices with Fliki.
Sample of a tutorial created using Fliki
Step 1 - Record your steps
Use any screen recording tool to record the steps in your demo.
If you are using MacOS, we recommend using the built-in QuickTime screen recorder. This can be activated by pressing Command + Shift + 5 key.
Make sure to record each step as a separate clip; this will help you easily update your video in the future.
You will not have to re-record the entire video if any step changes.
It's recommended to keep each step small, about 10-15 seconds long.
Step 2 - Create a video file
Once you have all the video snippets ready, head over to Fliki.
Select "+New file", enter the file name, choose Video type, and hit "Create".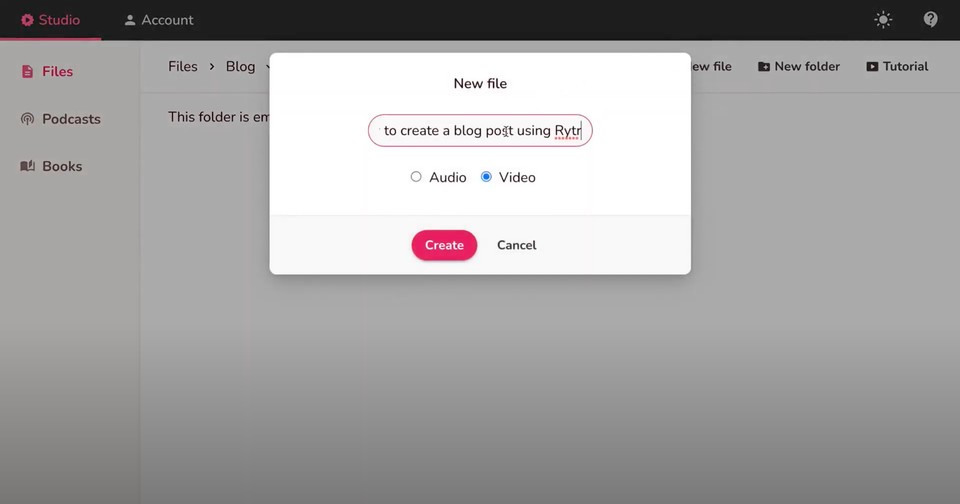 Step 3 - Upload recorded media
Click on the thumbnail icon in the section to bring up the Media selection menu, and select the "My Library" tab and hit "Choose File", select your recorded files one by one and add them to the library.
Once in the library, you can assign each clip/step in a different scene/section.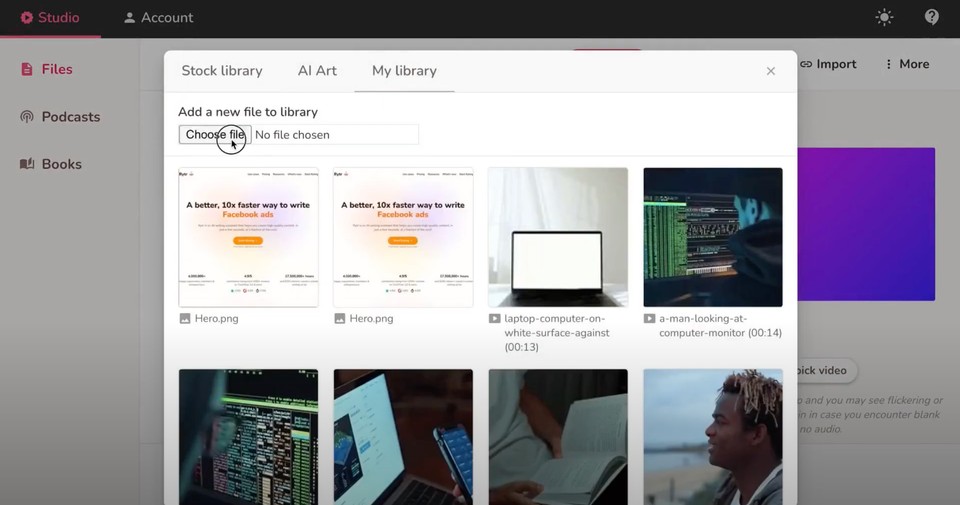 Step 4 - Add script and customize
Once all the scenes have been created, you can add the voiceover script describing the step in each scene.
Click on the voice name on the left part of the scene to change the voice.
You can change the video size, disable the transition, and customize the subtitle by clicking on "Video settings",
Select "More" and choose "Background music" to search for or upload a music to go along with your presentation.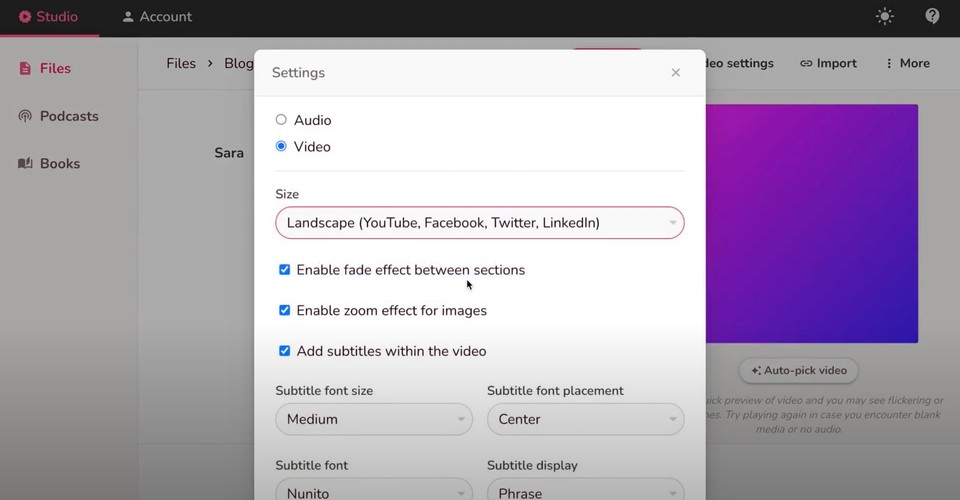 Step 5 - Preview & Export
Finally, you can preview the video and hit "Export" to process and download the video.