How to use AI Art in Fliki?
Discover the art of crafting AI-generated images and seamlessly integrating them into your videos.
Step 1: Open Media Selection Popup
Head to your scene and click on the media icon.
A media selection popup will show up. Look for the AI Art tab – that's where the fun begins!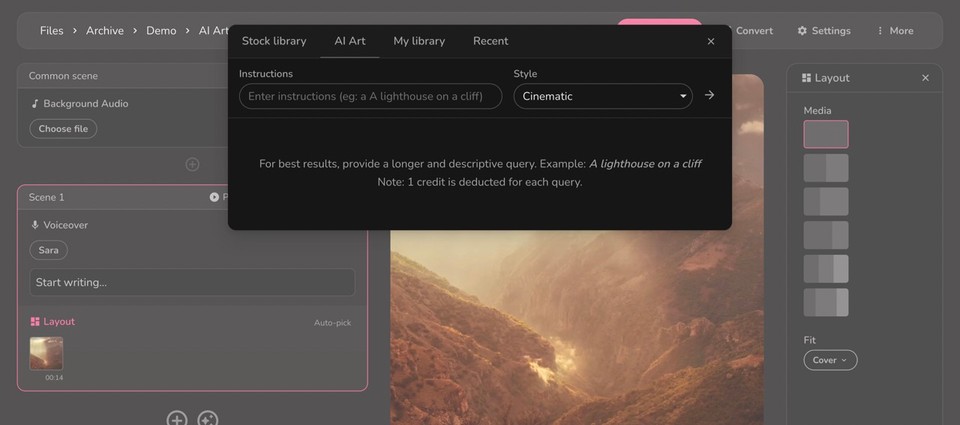 Step 2: Write the Core Prompt
Type in your Core Prompt – that's like the big idea behind your artwork. A quick tip: Be clear about the style, mood, and any artists you like. The more details you give, the cooler your AI-created art will be.
While crafting your Core Prompt, consider the following:
Core: The central concept of your artwork.

Setting: Where your artwork takes place.

Pose: The position or stance of your subject.

Background: The backdrop of your art.

Medium: The artistic medium or materials you envision.

Artists: Any specific artists whose style you admire.

Website: A link to reference images or inspiration.

Resolution: The image quality you desire.

Additional Details: Any extra elements you want to include.

Color: The color scheme you have in mind.

Lighting: The type of lighting you imagine.

Need more guidance and examples? Check out our detailed article on AI Art.
Step 3: Choose a Style
Choose a style from the list. This style will shape how your art looks.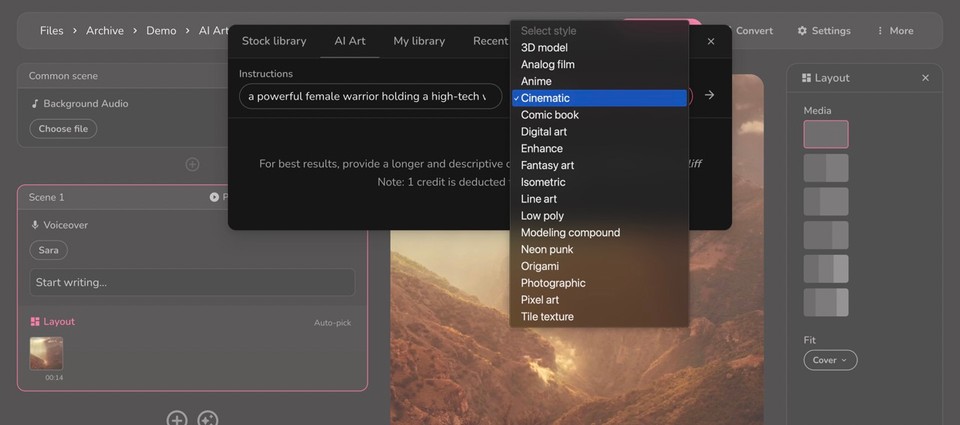 Step 4: Generate your AI Art
When you've chosen, hit the little arrow! It takes your words and makes them into fantastic art. Want more art? Just click 'regenerate' for new creations. When you find the art you adore, click 'Use this art.'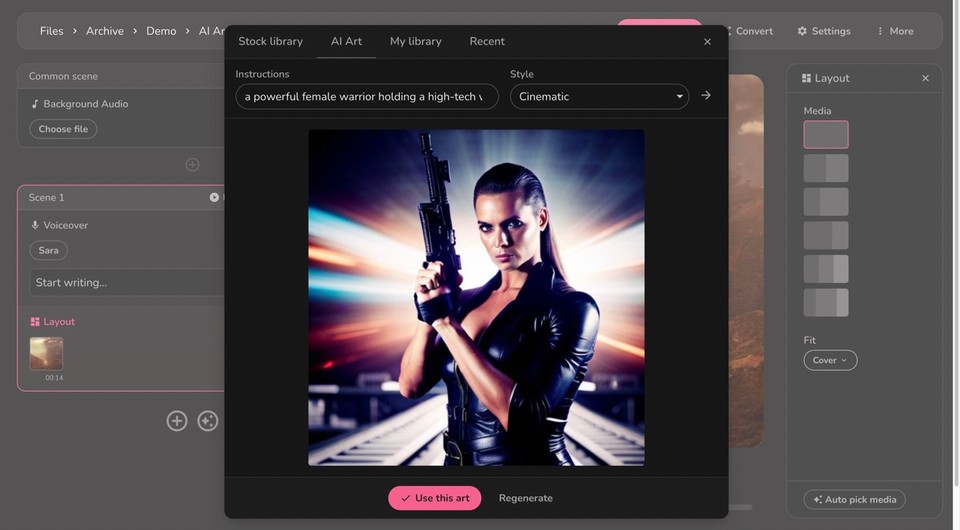 Using AI Art in Fliki takes your projects to the next level. Now you're ready to go – have fun adding AI-powered art to your videos!