Text to Video
Turn your scripts or text-based content into videos with AI voiceover.
Step 1 - Create a video file
Create a new file by selecting. "+ New file" button, enter your file name, select "Video" type, and hit Create.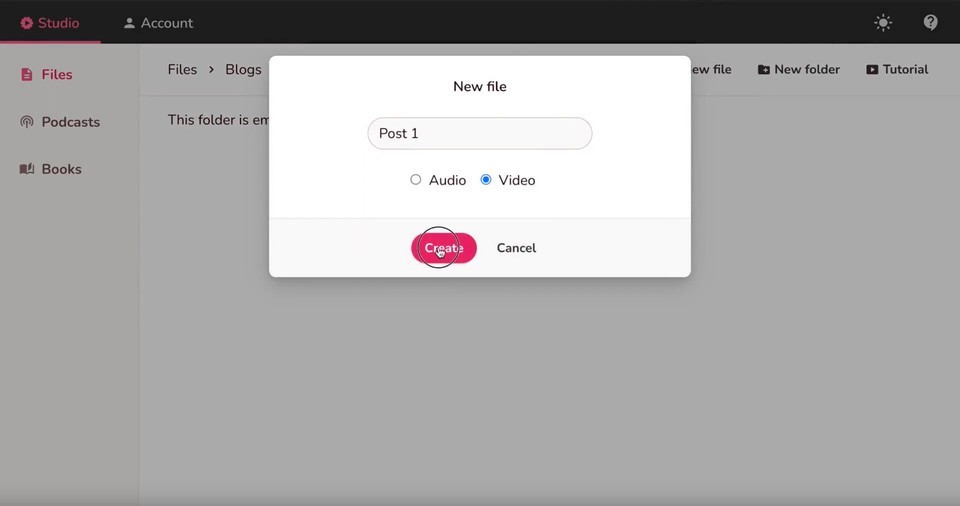 Step 2 - Select your Voice
Click on the default voice name next to the section, to bring up the voice selection menu. You can choose from any of the 900+ voices in 75+ different languages.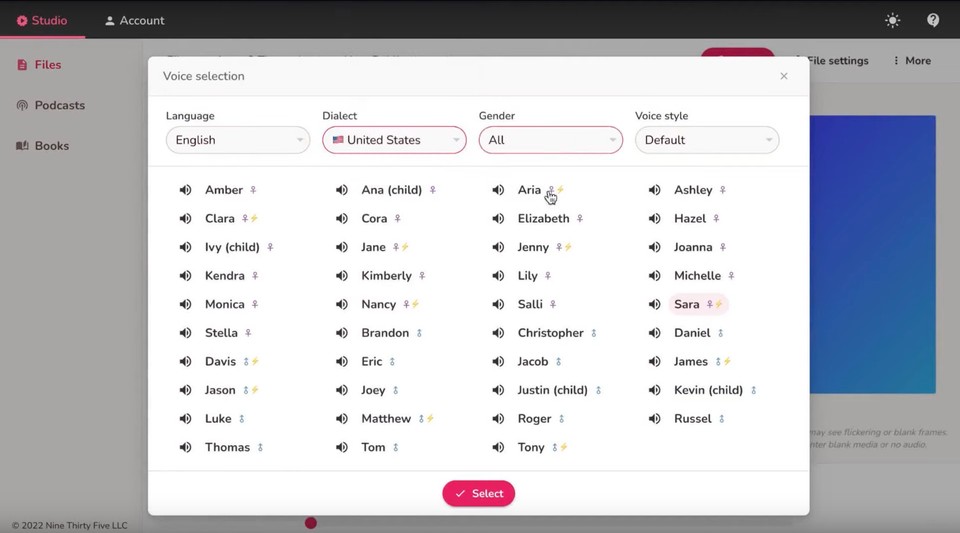 Step 3 - Type or Paste in your script/ text
You can type in your text content or paste it, Fliki will format the content based on new lines in your pasted script. Fliki will also auto pick media based on the context of your content.
You can always choose to edit the media by clicking on the thumbnail and searching from our library of millions of rich royalty-free content or upload your own media.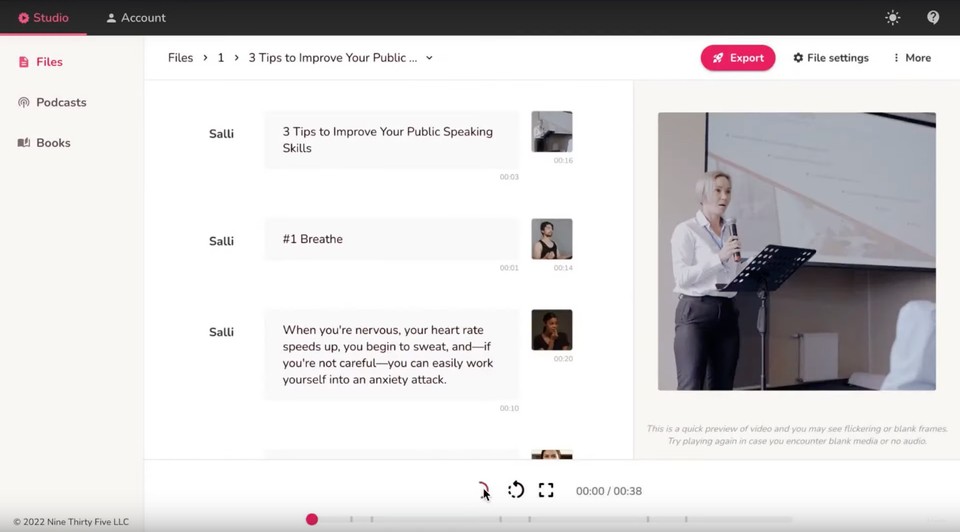 Step 4 - Customize
Click on "Video settings" to change the size (Landscape, Portrait, Square) of the video. And other settings like subtitle font, placement, color, background color, and display style.
You can also pick background music by clicking on "More" and selecting the "Background music" option.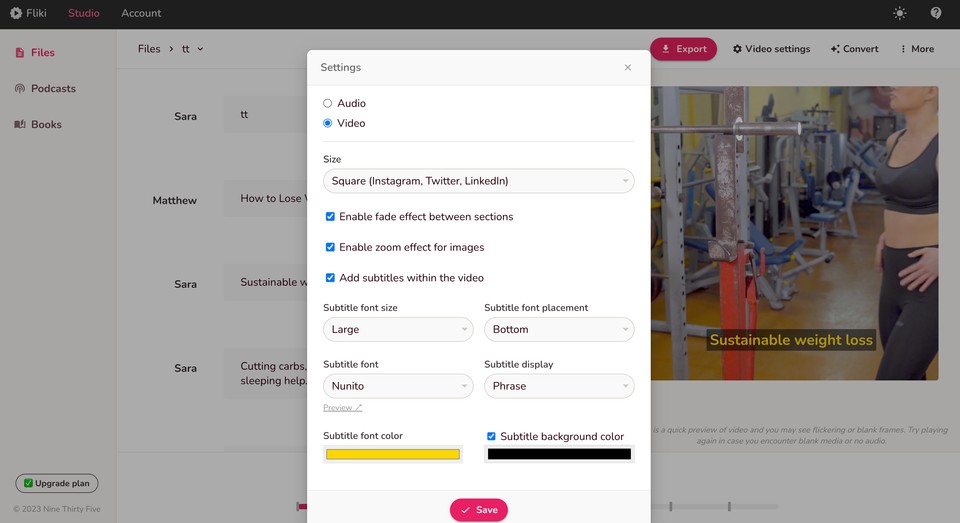 Step 5 - Preview & Export
You can hit preview to see how your video looks and sounds, once happy with the results you can click on "Export" to render the video and download your video.