Introduction
In this guest post, Attila, a Youtuber and Fliki user, walks us through his journey on Youtube. From not being confident in his voice to finding the perfect all-in-one solution.
Read along to find out how he got his faceless text-to-speech channel monetized.
Why Faceless text-to-speech?
Like most of you, I often wondered how I can bring in an alternate source of revenue, and right there staring at me, was a goldmine of an opportunity – YouTube. But very soon I was struck by the downside.
How could I create a YouTube channel, let alone monetize it, when I did not want to show my face?
Right there, staring at me once again was a simple hack that kickstarted my journey in monetizing my YouTube channel. So here are my two cents that could help you make your first dollar (and a lot more) on YouTube.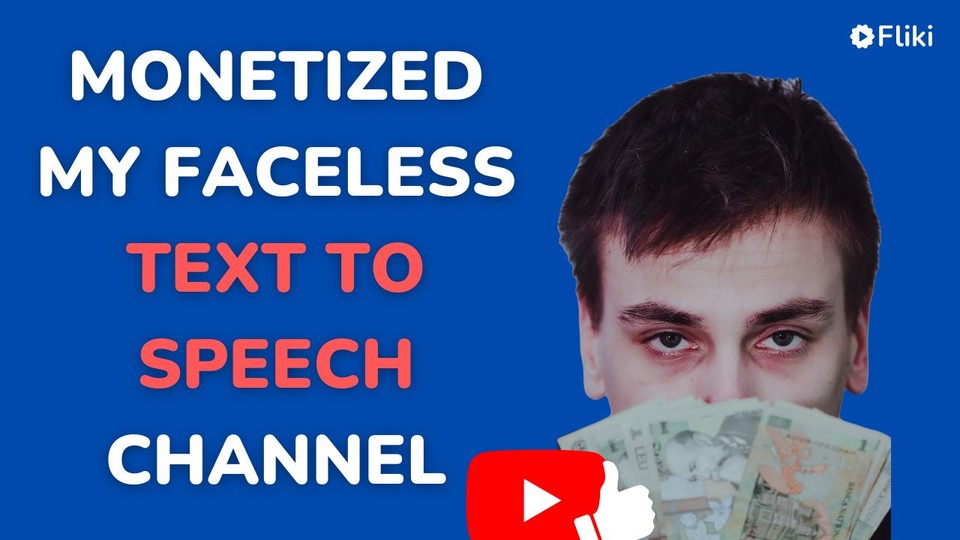 YouTube is the perfect place to make money from videos. Believe it or not, making YouTube videos doesn't mean you must face the camera or invest in a high-quality studio setup.
I have always wanted to make YouTube videos in English, but my native language is Hungarian. I guess that pretty much explains why I wanted a text-to-speech converter and that's where my search for the best text-to-speech converter began, and on June 15th, 2022, I found Fliki.
Solution
This text-to-speech converter was perfect, seamless, and easy to use. I created YouTube videos in just a few minutes with everything in one place - video editing, copyright-free background music, royalty-free images and videos, and not to forget its exceptionally high-quality AI voices and much more. What better way to start making your videos without worrying about copyright claims?
Evergreen Niche
With the perfect tool in hand, it was time to get started with my videos. After ample research of tons of YouTube channels that got millions of views without showing their face, I realized I had to narrow down on a niche. I found a niche in psychology that is evergreen. Evergreen means my videos came with no expiry date. They could be watched after months or even years and would remain relevant.
I started by reading blogs and collecting information about topics in psychology. Then, I started scripting my video to ensure it was original and value-providing. After this, Fliki was all I needed to convert this content into a binge-worthy video.
Text to video
Let me explain how simple it is to put Fliki to use. You start by creating a new video file, choosing your AI voice, copying your script from your source and pasting it into Fliki. Believe me when I say Fliki takes care of the rest.
Fliki automatically transforms your article into sections making it easy for you to choose from a wide selection of millions of copyright-free images and videos that best suit your sections.
Once you do that, you can choose the perfect background music which is free of copyrights as well.
The last step is to export your video. After you export your video you receive an email when your video is ready to be downloaded. Download the video, upload it on YouTube and voila! You now have another content piece on your channel generated within minutes.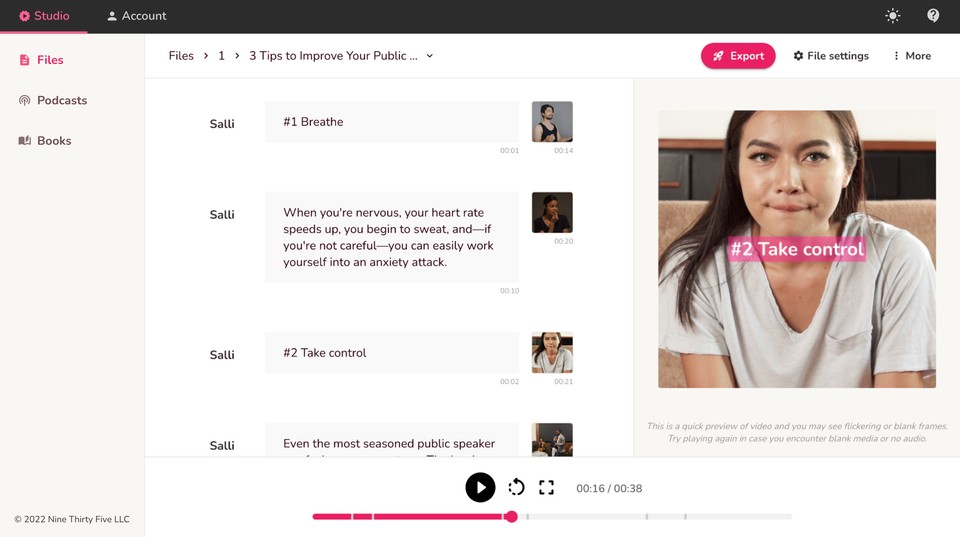 Thumbnail
Thumbnails and titles are one the most important part of a youtube video that peaks users' attention. I make my thumbnails on Canva and they are 100% free. Go to canva.com, choose a template called 'YouTube thumbnail' and you will have millions of icons, fonts and pictures to create your thumbnail.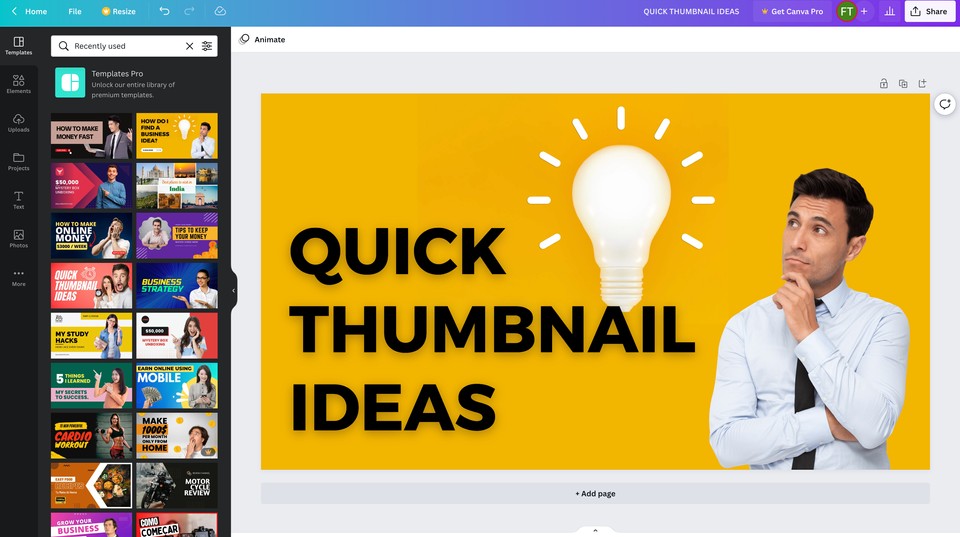 SEO
When I upload my videos, I use the vidIQ extension to write the best SEO description for my videos and tags, which is really important for YouTube's SEO. This practice ensures that I don't have to promote my videos, leaving YouTube to do it for me.
Progress
Day 1
On June 17th, I decided to create the first video on my channel using ONLY Fliki. My goal was to upload 150 videos and see how many views and subscribers I could acquire. I managed to upload a video every day, thanks to Fliki that made it so easy to create quality videos within a few minutes.
Day 15
I received 0-10 views daily until my 15th upload, and then a miracle happened. After my 16th upload, I started to receive 20-150 views daily. I was in shock.
Month 2
Keeping consistency as my mantra I continued to upload more videos each day, and yes, the algorithm started showing my videos to more people. In August 2022, I reached 300-600 views each day!
Month 4
I started to gain subscribers from those videos and finally, on the 10th of October, I reached 1000 subscribers. I also managed to clock in around 3,800 watch hours. After that, it only took me 5 days to cover the remaining 200 watch hours.
How long does it take to monetize your YouTube channel?
YouTube requires 4,000 watch hours and at least 1000 subscribers in the last 365 days in order for a channel to be accepted to the YouTube Partner Programme.
So I applied for MONETIZATION on the 16th of October 2022.
And YESSSS! 18th of October 2022 I received an email.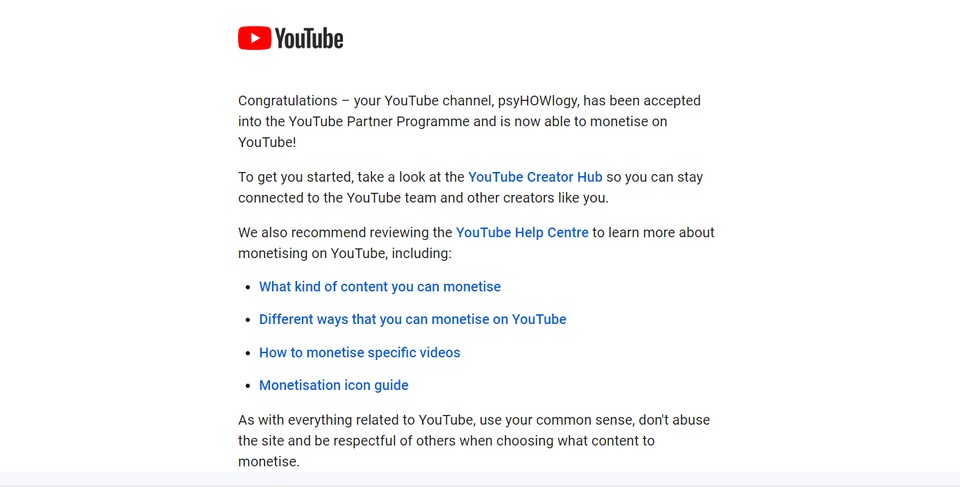 First Dollar
The best part? Within 3 days I already made my first dollar 💰.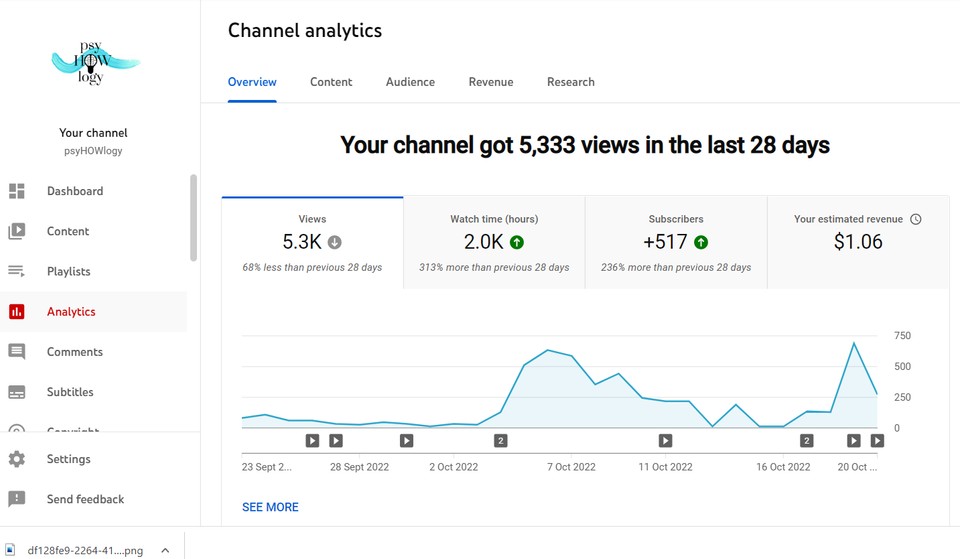 Here is live proof that YouTube monetizes text-to-speech videos. You can check out my videos on my Youtube channel, and it's all made with Fliki.
Good luck with your YouTube journey, and do remember that consistency is the key! Never give up. Even if you are not receiving any views currently your consistency will duly be rewarded and your day will come!
Guest Author,
Attila
Attila is the brainchild behind psyHOWlogy, a YouTube channel about psychological facts and relationship-related content. He loves creating videos and educating people with his content. He said that Fliki is a game changer, and you should try it for sure.