Create video from Tweet
Turn your Tweet into a rich video with voiceover and share it with your users on TikTok, Instagram, and Youtube.
Step 1 - Create a video file
Create a new file by selecting. "+ New file" button, enter your file name, select "Video" type and hit Create.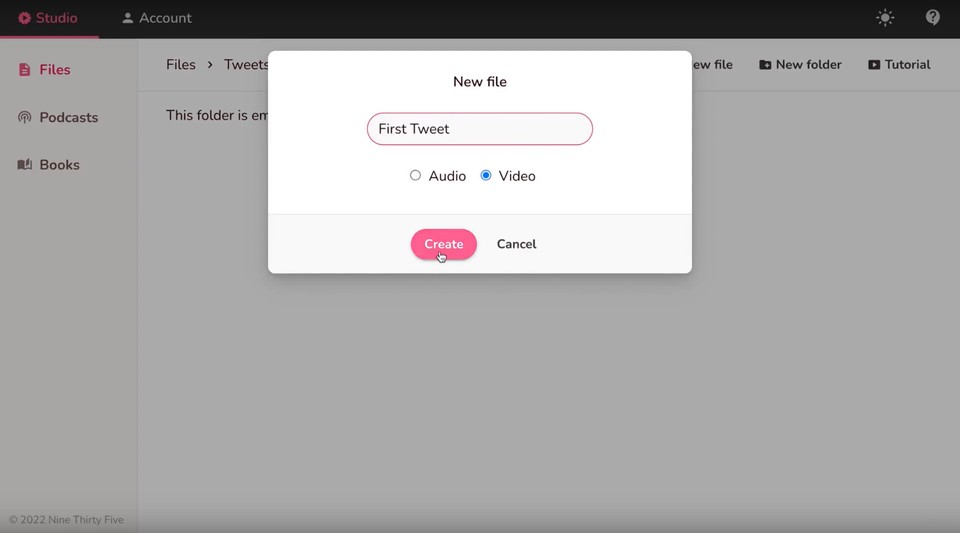 Step 2 - Copy Tweet Link
Copy the link of the Tweet you like to convert to Video from Twitter.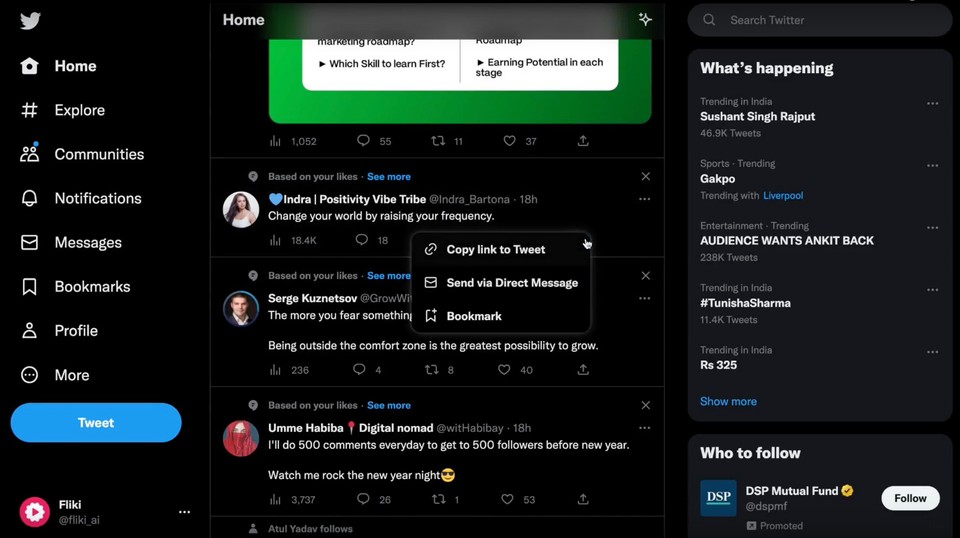 Step 3 - Convert
Select the "Convert" option and choose "Tweet to Video". Paste the copied Tweet link in the popup and hit "Submit".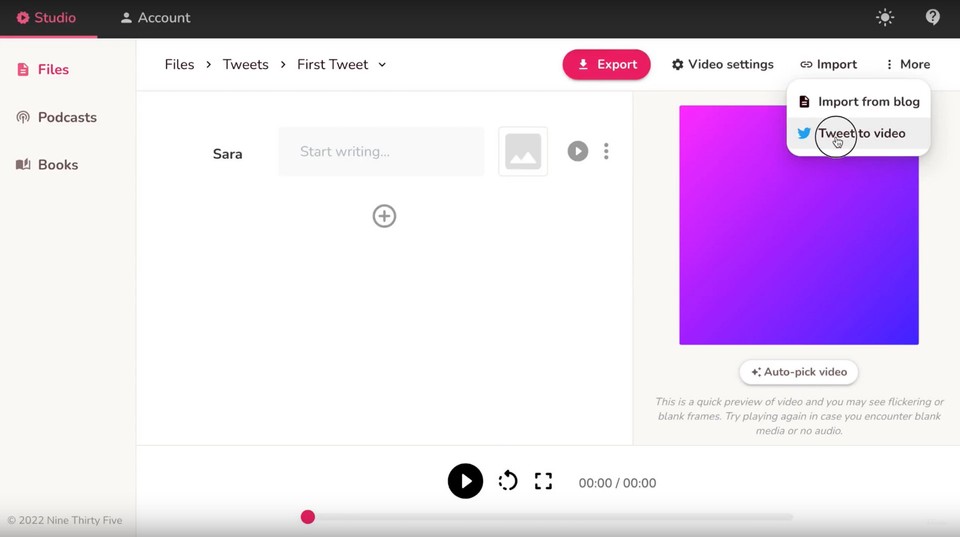 Step 4 - Customize
Fliki will import the video, you can change the voice and visuals for the Tweet. And also customize the font, tweet placement, background color, font color, background music and more.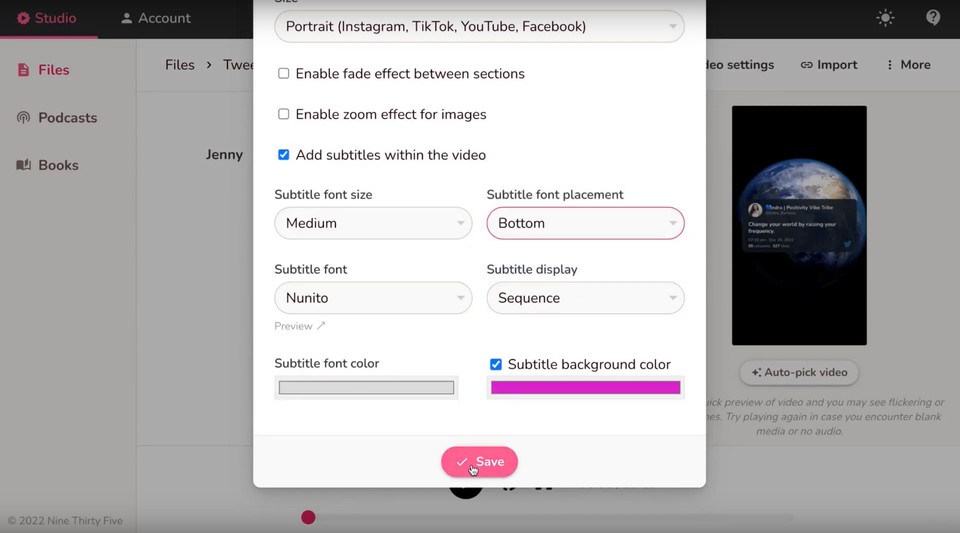 Step 5 - Export
Finally, you can preview the video and hit "Export" to process and download the video.